Strategic Themes &
Objectives
At CHI we are uniquely positioned to consider organisational culture, as we develop our organisation, bringing three established and highly regarded children's hospitals together to think about how we collectively deliver child-centred, compassionate and progressive care.  
Our aim is to support and embed a culture of innovation practice across CHI, one where innovation is democratic, distributed and driven in partnership with children, young people and their families. We refer to this as 'Innovation everywhere'.  Key to this is an environment that cultivates empathy, curiosity and creativity; one that supports safe experimentation, testing and learning. 
There is a growing body of evidence to support the importance of culture and mind-set in fostering and supporting innovation. Increasingly, it is recognised that organisations that innovate and, importantly, those that sustain that innovation over time are those that:
Place a deliberate focus on innovation culture, nurturing innovative behaviours and values and promoting learning, creativity and problem-solving;
Encourage leadership role-modelling of innovation behaviours and practice;
Actively seek out diversity of thinking by involving people with different backgrounds, cultures, age and experience.
We are particularly fortunate in CHI to have talented, motivated and enthusiastic staff who are focused on delivering care in a compassionate and child-centred way. This is the most important raw material for innovation. We are responsible now for harnessing this by helping staff to think differently about complex problems.  We will do this by providing training and guidance in innovation practice, by providing practical support for innovation projects, by bringing diverse groups of staff together to think creatively and by celebrating success in innovation.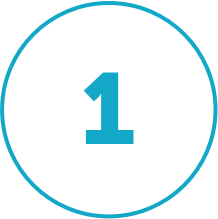 Identify, endorse and promote innovation behaviours and leadership
Identify and agree behaviours that support 'innovation everywhere', linked to our CHI Values

 

Partner with HR to align innovation behaviours to induction, competency development, performance review and leadership development
Ensure visibility of board and executive sponsorship and modelling of innovation behaviours
Promote and reward innovation practice through annual CHI staff achievement awards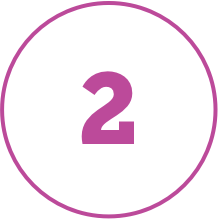 Drive learning and upskilling in innovation
Develop an innovation curriculum for learning and upskilling
Build a learning repository of innovation tools and resources
Encourage and nurture further education in innovation practice
Hold an annual innovation learning/showcase event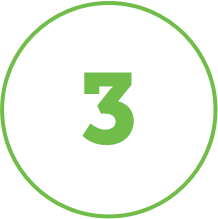 Communicate and promote the value of innovation activity in CHI
Develop annual Innovation communications plan and materials
Showcase impactful innovation in practice throughout CHI
Promote innovation events and opportunities relevant to CHI staff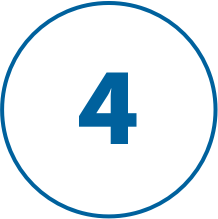 Develop diverse networks and knowledge exchange
Create a network of innovation champions across CHI
Hold regular network events and upskilling opportunities
Encourage and support peer-to-peer knowledge sharing
Promote innovation practice among groups with diverse backgrounds, occupations and perspectives
In order to ensure that innovation projects deliver true improvements in outcomes and experiences for children, meaningful partnerships with families and children are of key importance. In the first instance, at the organisational level, we need to have access to parents and children to advise in relation to structures and standard approaches that are likely to ensure ongoing meaningful reflection of the centrality of the end user in developing innovations. This advisory group will importantly have unique personal insights into receiving care across CHI and will have the opportunity to receive training and education in innovation practice and CHI organisational structures so that they can provide fully informed guidance to CHI Innovation on broad principles and approaches. This structure, however, will not be sufficient to deliver the very specific type of advice and input required on a project-by-project level. This will necessarily need to come from the specific user cohort involved in the activity that is the subject of the innovation project. In these situations, the local child and family participants in innovation projects will need some level of information, training and context in order to contribute meaningfully to the project. This will require some input from the innovation team, from the child and family advisory panel and a set of clear and accessible policies and procedures around how this type of input should be optimised.
The new children's hospital will be located in an area which will have significant capability and capacity for healthcare innovation with St James's Hospital, Smart D8, the Guinness Enterprise Centre (GEC), the Digital Hub and several other organisations in the local area. There is significant potential on the campus, and in the immediate environment for collaborative innovation. With Smart D8 comes an existing network of local and community connections with whom we can work to ensure that CHI innovation can truly impact the local community in a meaningful way. The Children's Health Foundation (CHF) supports CHI to provide the highest quality care to children. In addition to the vital funds raised by CHF to support research and innovation, their work drives strong brand awareness of CHI and community engagement nationally but also in the catchment and local area. CHF is a key partner for CHI in many areas and is key to CHI's drive to deliver 'added value' over and above the routine provision of clinical care. The development of seed funding and collaborative funding pathways for innovation projects will be a key driver of innovation activity in the hospital.
The paediatric Academic Health Science Centre promises to bring a significant positive change to the way healthcare is delivered in CHI. With the highly integrated nature of this arrangement, CHI will have access to new opportunities, relationships, expertise and collaboration with 4 university partners. In the area of innovation, where the universities have developed an important set of skills, this promises to be of great benefit to CHI. Driving forward the marriage of expertise and opportunity across the hospital, universities and industry promises to develop new and exciting innovations. Robust relationships with industry partners are a key requirement for meaningful innovation in healthcare, where clinical staff have access to industry expertise to help develop clinical innovations and where industry can have reliable access to clinical sites and expertise for product development and testing. Establishing and developing these relationships will be important for CHI as we have seen in successful international sites, including our benchmark sites. 
Given the underdeveloped nature of hospital-based innovation infrastructures and the small size of Ireland, relationships at a national and international level will be very important for CHI. In light of the overlap with clinical, academic and industry roles in healthcare innovation, we will need to build relationships, alongside our academic and industry partners, with the HSE, Department of Health, Department of Further and Higher Education, Research, Innovation and Science to highlight our efforts, seek appropriate supports and contribute to the drive to develop policy in this area. In a similar vein, relationships with national bodies such as Enterprise Ireland and IDA Ireland, who play an important role in healthcare innovation and technology transfer, will be vital to develop to ensure that the wider innovation community is aware of the capabilities and opportunities available at CHI. 
In the same way that the content and delivery of healthcare is very different in children compared to adults, innovation in paediatrics is also unique in many respects. In this niche field, networks and relationships between leading children's centres are very important, particularly for CHI where we are the single specialist children's hospital for Ireland. The relationships we have built to date with other leading children's hospitals in this area will need to be strengthened and broadened for the benefit of CHI and the international paediatric innovation community.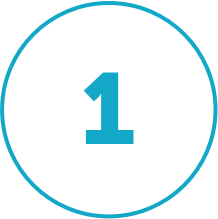 Engage and Involve Children and Families in Innovation Practice
Develop an innovation advisory panel of children and parents to advise CHI Innovation on the best ways to incorporate empathy as a core driver for innovation and to stimulate child and family interest and engagement with innovation projects
Establish standards, policies, procedures, training content and expectations around child and family engagement in innovation activity in CHI
Develop guidance and training for innovation project leaders in relation to how to engage and work with parents/children to optimise the value of their input to specific projects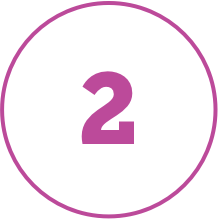 Develop strong relationships on the campus, in the community and with our Foundation
Develop focused and productive relationships with innovation partners in our local environment including St James's Hospital, Smart D8, GEC and others
Collaborate with community health providers and others to provide opportunities for holistic, child focused innovation activity
Develop partnerships with local community organisations, schools and others to ensure in-reach and outreach for innovation activity

 

Formalise pathways and opportunities whereby the Children's Health Foundation can work with CHI to further support impactful innovation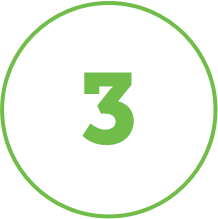 Further develop and promote academic partnerships around innovation
Formalise relationships with the innovation and technology transfer offices of our Paediatric Academic Healthcare Sciences Centre (PAHSC) university partners
Promote greater engagement and collaboration between academic innovators and CHI staff and patients
Partake in, and promote in CHI, postgraduate training in innovation provided by our university partners
Promote and drive the effective integration of impactful research with innovation at CHI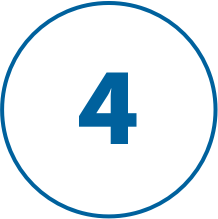 Create and foster productive relationships with Industry partners
Develop, populate and maintain a database of key industry contacts and connections and promote engagement with CHI staff
Develop formal policies and pathways for industry partners and start-ups to seek collaboration and support in CHI
Explore opportunities for mutually beneficial commercial innovation activity with established industry partners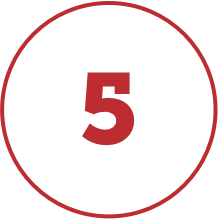 Develop and strengthen key national and international partnerships to drive innovation
Establish working relationships with national bodies involved in supporting healthcare innovation
Establish key contacts in and develop relationships with Government departments of Further and Higher Education, Research, Innovation and Science, Department of Health and the HSE
Seek out relationships and partnering opportunities with leading international healthcare innovation centres and organisations

 
Without stable structures surrounding innovation in CHI, initiatives to develop culture and partnerships will be transient and fail to have the required long-term effects. Clear governance structures will allow for clear lines of responsibility in terms of leadership, funding, quality and management of risk. While some of the aspects of innovation practice such as empathy and ideation require a free-form unconstrained way of operating to optimise the quality of the outputs, having clear structures around how innovation practice is organised and delivered will help to increase the number and quality of projects that can be delivered. In addition to putting innovation structures in place it is vitally important that these fit into the overall organisational structures in CHI to ensure that innovation has a voice when it comes to decision making in the organisation, and that innovation remains integrated with clinical and other services across CHI. It is very important that organisational priorities are reflected in innovation practice – in particular how the innovation team can support important hospital priorities such as process innovations to reduce waiting times or improve access for example. 
The establishment and success of structured innovation functions in acute general hospitals is uncommon, especially in the Irish context, and so we will continue to need to foster international relationships and put formal structures in place to ensure that we have access to external advice and guidance as we grow and develop. In the same way that the absence of infrastructures would preclude us from effectively delivering the strategic objectives in the areas of culture and partnerships, having ideas, initiatives and agreed approaches to innovation without translating these into usable effective operational processes and policies will prevent us from getting value from them. Staff will need certainty and clarity around innovation practice, and this cannot be just in the minds of individual subject matter experts but must be expressed and laid out clearly so that any member of staff can access and understand them, and they don't change over time with changes of personnel. The process itself of developing formal organisational documentation around innovation processes will help to bring focus and clarity in the minds of staff working in innovation to our collective approach.
Given the relatively novel nature of innovation as a function within acute care settings, health funders are not accustomed to funding innovation infrastructures. Much of the funding available for healthcare innovation relates to grants for individual projects rather than funding of innovation structures. In order to maintain innovation services and high standards of delivery, recurring funding, increasing in scope over time, will be required. Without sustainable funding over time innovation activity will struggle to be maintained. Project funding will always be available as it is a simple and clean way of funding specified activity, but without funded structures, projects will struggle to fulfil their potential and their implementation and generalisability will be limited. When looking at non-project specific funding for innovation, a mixed funding model would seem to make most sense in terms of security of supply, potential to expand and contract as needed, and overall growth into the future. 
The most challenging, but ultimately most important funding will be recurring state funding for the innovation structures in CHI. This will provide a secure bedrock upon which external funding can be leveraged. Innovation is an area where great potential for leveraged activity-based funding exists. An even spread of funding sources is likely to be the ideal model into the future with a base of recurring funding from the state, commercial income, fundraised income, grants and royalty/licence fees making this up. Considerable work will have to be put in place to ensure funding is continually being sought and received to keep important structures in place to allow us to drive innovation activity.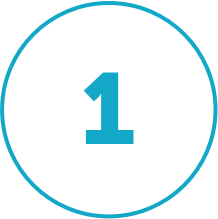 Ensure clear Governance arrangements are in place
Establish clear reporting and oversight structures within CHI aligned to the PAHSC

 

Develop a CHI policy on the management of Intellectual property
Ensure an integrated innovation structure across CHI sites with equitable access
Ensure that CHI strategic and operational objectives are reflected in the prioritisation of innovation projects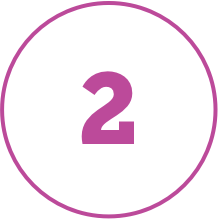 Secure external expert advice and guidance
Establish an independent External advisory board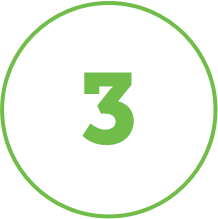 Design and implement effective operational processes in CHI
Develop clear sign-posted pathways for staff access to innovation advice, mentoring, training and funding opportunities
Develop policies and guidelines to support these pathways
Identify and track performance indicators and outcome measures for innovation practice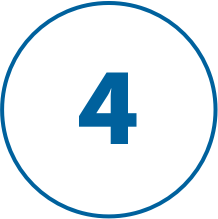 Ensure Financial sustainability for CHI Innovation structures
Develop a financial planning/sustainability model linked to our operational and strategic objectives
Develop processes and mechanisms to source funding/ financial partnerships to support and develop innovation activity and structures in CHI